Clay Figurine Featuring Storytelling
【Archaeology & Relics】
Time:2022-11-29 Source:本站 Views:144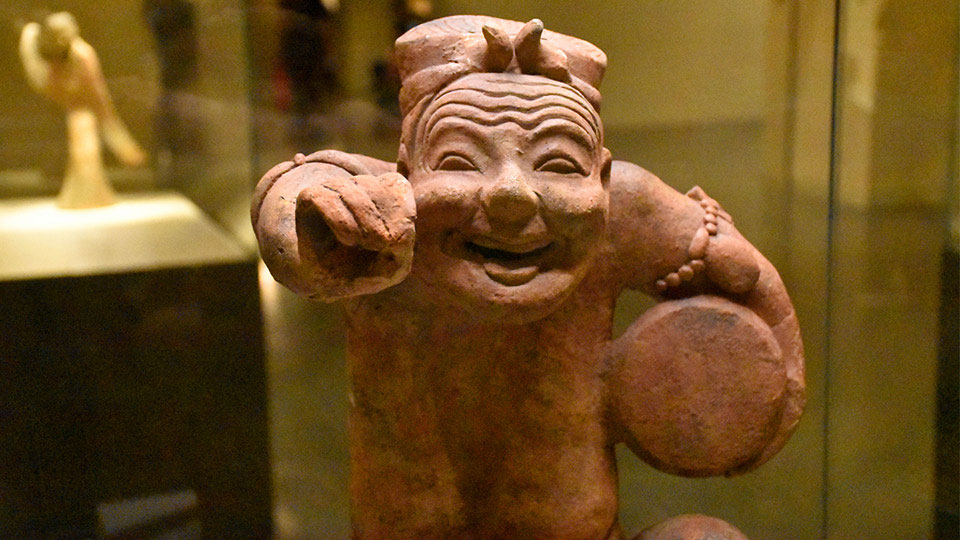 Art works could transform happiness to witness. Are you fascinated by this little man's infectious smile?
Storytelling as a genre of entertainment was very popular in Han Dynasty.
The statue in the picture, rich in local color, portrays a barechested and barefooted storyteller. Holding a drum under his left arm and a stick in his right hand, he tells stories in a humorous, dramatizing manner.
The discovery of many similar figurines in Eastern Han tombs in Sichuan Province indicates the popularity of storytelling in the ancient Shu territory.
Copyright: A Journey into China's Antiquity– Chinese History in Cultural Relics, Blossom Press
Photo/IC