Ceramic Figurine of a Horse and Horse Tamer
【Archaeology & Relics】
Time:2022-11-29 Source:本站 Views:83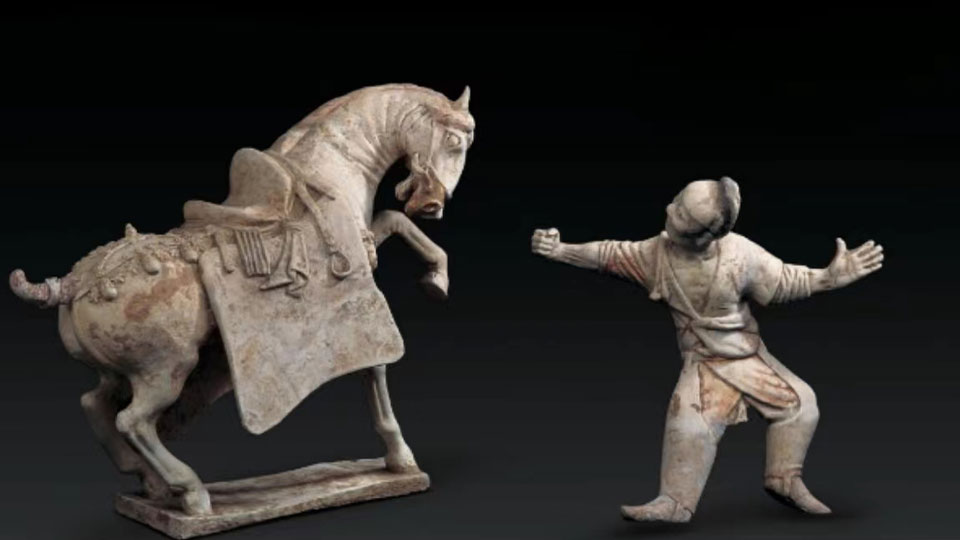 Maybe you had watched a bullfight once, but have you watched "horse-fight" before?
The lifelike and dynamic horse which is being tamed appears stubborn and unwilling to proceed. The tamer is pulling the reins forcefully with his right arm and shouting with his mouth open.
The surface of the article was originally painted, but the paint has peeled off. Tang figurines were mostly molded before being painted and baked in a kiln.
The molding was mostly a combination of split patterns. The tamer and the horse in this set were made separately before being glued together.
Copyright: A Journey into China's Antiquity– Chinese History in Cultural Relics, Blossom Press
Photo/IC