Archaeologists detail contents of tomb in Shanxi
【Archaeology & Relics】
Time:2023-05-15 Source:China Daily Views:7030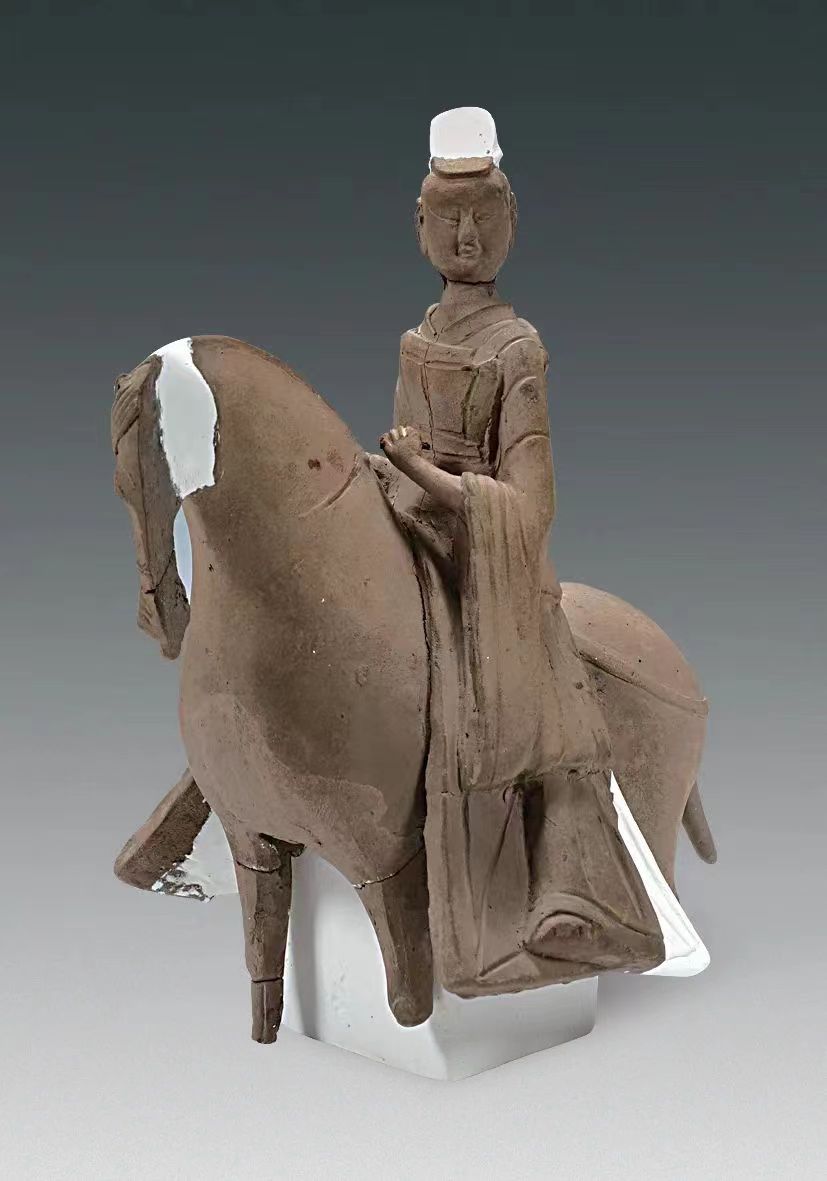 An artifact of the Northern Wei Dynasty (386-534) that was unearthed in Xisiya village of Yuncheng, Shanxi province. [Photo provided to chinadaily.com.cn]
The Shanxi Institute of Cultural Relics and Archaeology published new archaeological excavation information on Tuesday about an ancient tomb dating to the Northern Wei Dynasty (386-534) in Xisiya village of Yuncheng, Shanxi province.
From August to December 2017, archaeologists from the institute and local cultural relics and archaeology departments in Yuncheng excavated the tomb, which yielded 300 artifacts, including pottery and clay figures, pottery animals and bronze ware.
A large number of pottery figures in the shape of traveling guards reflect the consistency of burial culture during the dynasty, experts said.
An epigraph records the life experiences of the tomb owners, a local official named Xue Huaiji and his wife.
"The tomb is the largest and highest grade, with abundant funerary objects that have been scientifically excavated in the ancient Hedong area," said Ma Sheng, head of the archaeological team. "The unearthed epigraph covers and the remains of engravings will provide precious materials for the study of the medieval burial art and art history."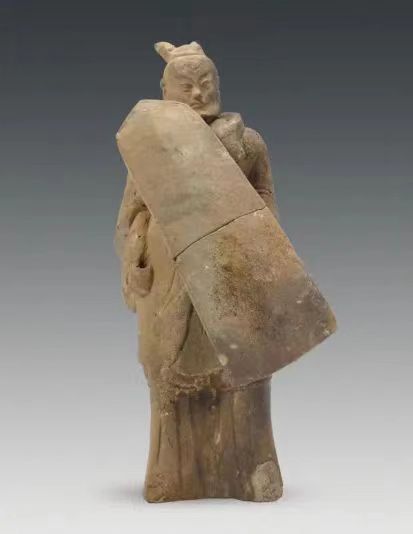 An artifact of the Northern Wei Dynasty (386-534) that was unearthed in Xisiya village of Yuncheng, Shanxi province. [Photo provided to chinadaily.com.cn]