Exhibition of Chinese flower-and-bird paintings kicks off in New York City
【Exhibition】
Time:2023-03-24 Source:Xinhua Views:61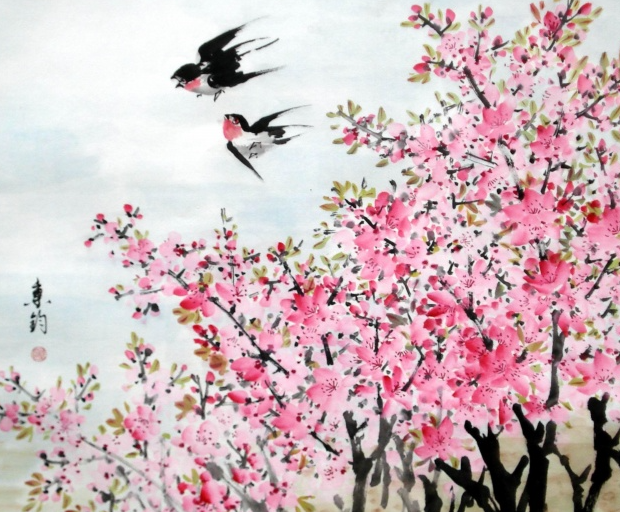 NEW YORK, March 23 (Xinhua) -- An exhibition of Chinese flower-and-bird paintings was open to the public at China Institute Gallery in New York City on Thursday, according to China Institute, a U.S. non-profit organization dedicated to deepening understanding of China.
As the largest survey of its kind outside of China and the first in the United States, the exhibition showcases over 100 masterpieces by 59 artists, said a release by China Institute.
Included are the hand scroll Flowers on a River by Zhu Da (1626-1705), hanging scroll Return to the Eastern Fence by Tang Yin (1470-1523), hanging scroll Red Plum by Wu Changshuo (1844-1927), the work from eight women artists and others.
The masterpieces from China's Tianjin Museum and Changzhou Museum span five centuries during the Ming and Qing dynasties and highlight the academic, literati, and individual styles of the artists.
Moreover, the Chinese concept of "humanity in harmony with nature" will be examined as well as the use of a special language of coded imagery to communicate meaning, which is central to Chinese art and culture, said the release.
"We're enormously excited for the reopening of China Institute Gallery and are honored to present some of Chinese art's greatest treasures. These exquisite depictions of flora and fauna provide an essential escape to the world of nature," said Willow Weilan Hai, lead curator of the exhibition, director and chief curator of China Institute Gallery.
The exhibition will be on view at China Institute in Lower Manhattan, New York City, through June 25, 2023. ■