High-end technologies empower manufacturers
【Innovation】
Time:2023-05-22 Source:Xinhua Views:6919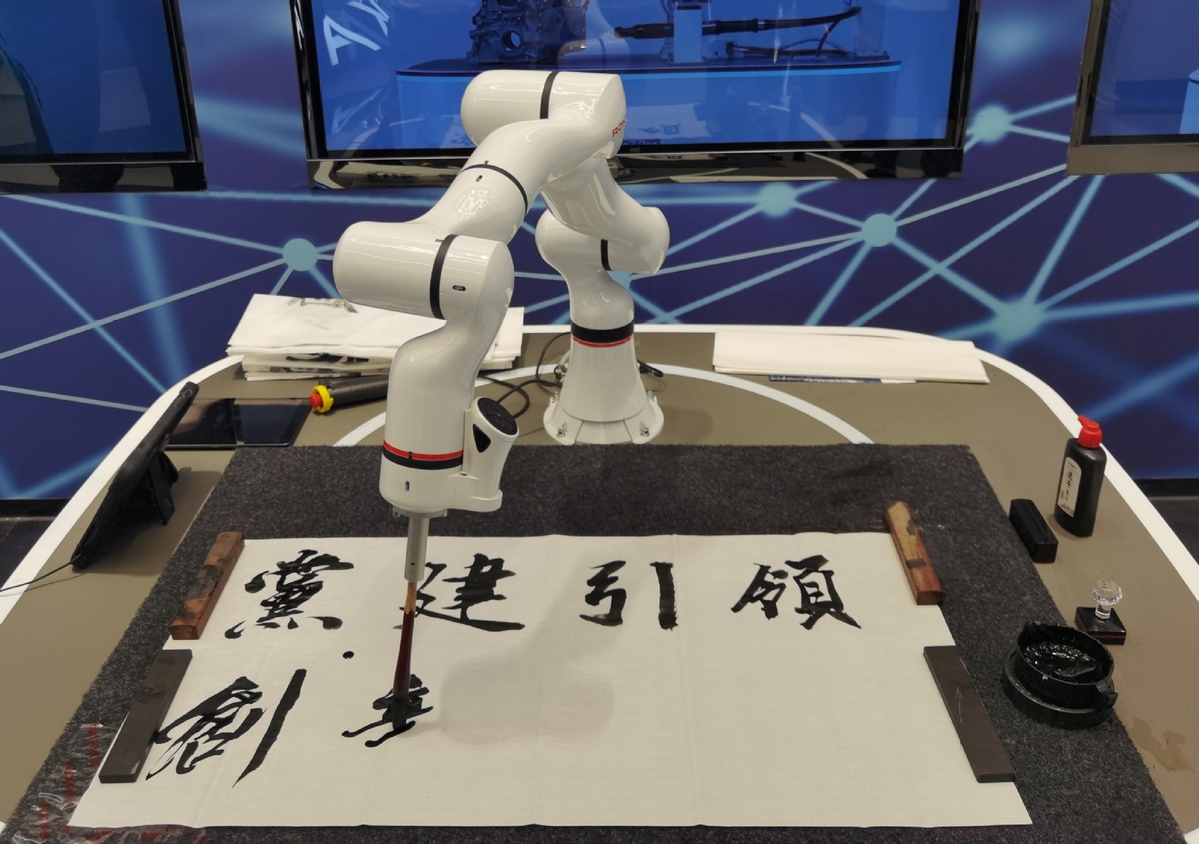 A collaborative robot made by Rokae (Shandong) Technology writes calligraphy at its factory in Jining, Shandong province on May 11, 2023. [Photo/Xinhua]
High-end technologies have empowered manufacturers in Shandong, Tianjin and Inner Mongolia to achieve high-quality development.
In Shandong's Jining, there are 51 nationally recognized "little giant" companies with cutting-edge technologies. Tianjin's government is establishing a comprehensive aerospace industry system, attracting 27 aerospace manufacturing enterprises, and a preliminary development pattern has been established, including aircraft, helicopters, drones, carrier rockets, satellites and super-large spacecraft.
These initiatives are injecting strong momentum into green and sustainable development, driving economic growth and fostering innovation in strategic industries.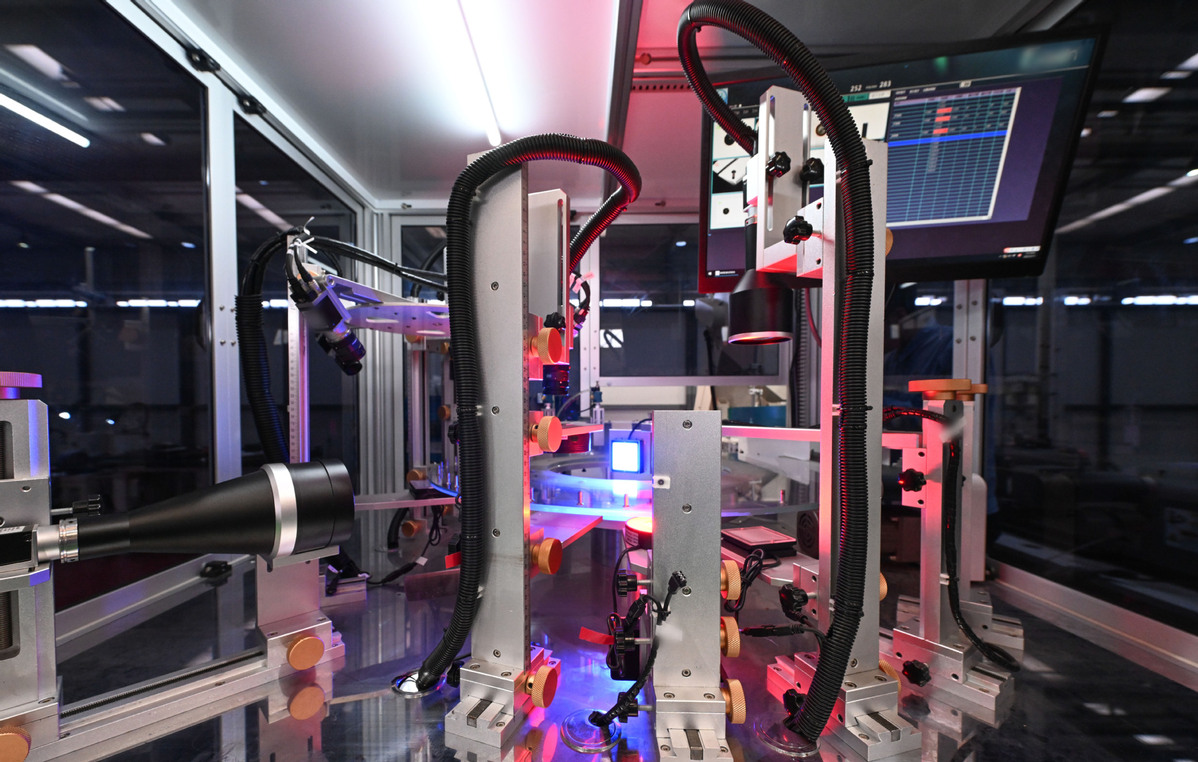 Intelligent equipment, which can automatically detect the precision of produced components, is displayed at the China Aerospace Science and Industry Corporation in Tianjin on May 11, 2023. [Photo/Xinhua]